Welcome to the Puppeteer Wiki

Puppeteer (パペッティア) is a platform video game developed by SCE Japan Studio for the PlayStation 3.
It is directed by Gavin Moore. The game was released worldwide in September 2013.
Read more...

Puppeteer introduces players to a strange and fantastic world, where the environment is constantly changing.
the wiki for

Puppeteer

that anyone can edit.
Welcome to the Puppeteer Wiki fellow gamers!
The Puppeteer is a puppet encyclopedia about the title Puppeteer that anyone can edit.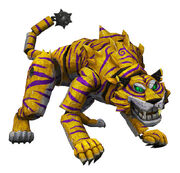 General Tiger
is the first general
Kutaro
must face. He appears to be
Moon bear King's
right hand man, but is taken down by Kutaro in the
first Act
. He was apparently a complete coward before the rise of the Moon Bear King, and still is, beating the weak, but cowardly serving the powerful.
Read more on General Tiger here.
Where to start ...

Find out more about Halo Nation on the About page.
New to wikis? Read the Wikia tutorial to editing.
Read our Manual of Style

 

before editing or creating a page.
Contact one of our Administrators for help with the wiki.
Be sure to read all of our Rules & Policies to prevent accidental vandalism or harassment.

Adding to the wiki ...

Remember to test your codes and edits on our Sandbox first!
Expand on stub pages in order to improve the quality of articles.
See the wanted pages list for articles which need to be created.
Add images to the wiki using Special:Upload; just remember to read our image policy first!
Find important and helpful templates in the templates category.

Socialize with members ...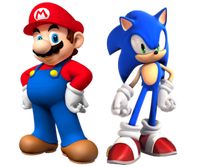 Which of the main hero's is your favorite ?
Did you know?
The Name of Kanji in Japanese stand for Kutaro mean sky boy. Though according to Gavin Moore, that is not where the name came from, and that the true origin of the name is a secret.
All the picture books titles are references to other fairytale books.
Puppeteer's puppet style is called Bunraku.
Pikarina's name was goanna be Katerina very early in the game creation.
Gavin Moore's favorite generals are Monkey and Tiger.
Most of the trophies you get for defeating bosses are named after theatrical plays, like Death Of A Sales Man, A Streetcar Named Desire, The Taming of the Shrew, The Odd Couple, and Fiddler on the Roof.
Create blog post
a puppeteer dlc is coming, though i think its only for japan and is not another story, only a new head, and head use. stil its a start.

Read more >

I LOVE MR.PINK. one of my fav characters, even if he can be annoying at times. I've been saving his page's to do for a long time and felt like getting started. ill finish it another time. though I did put a lot!! there was so little on him. also upd…

Read more >
See more >